40wita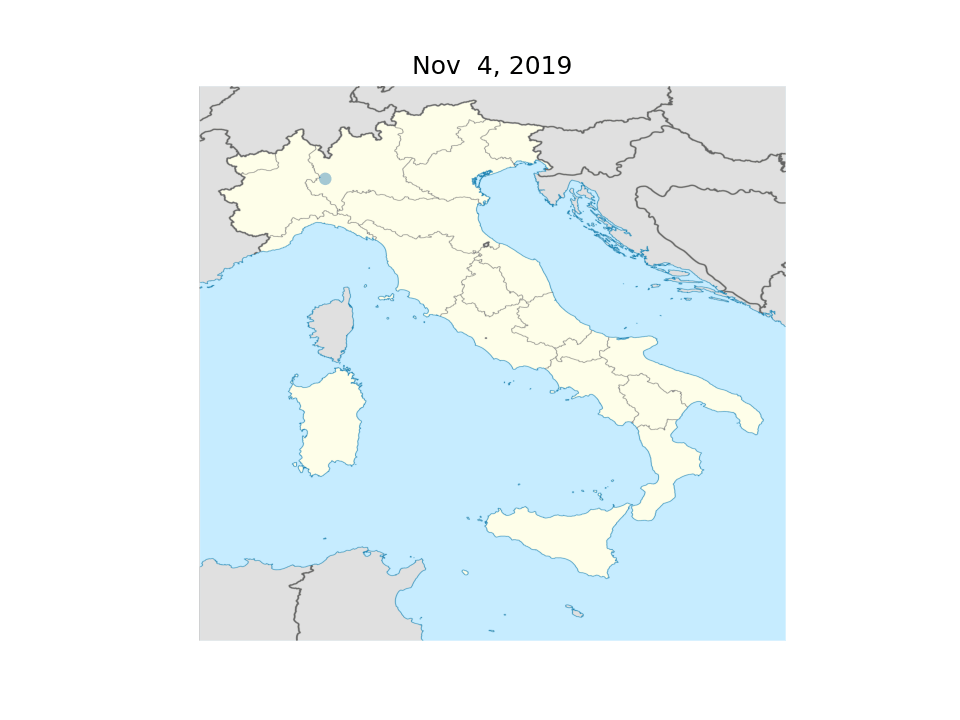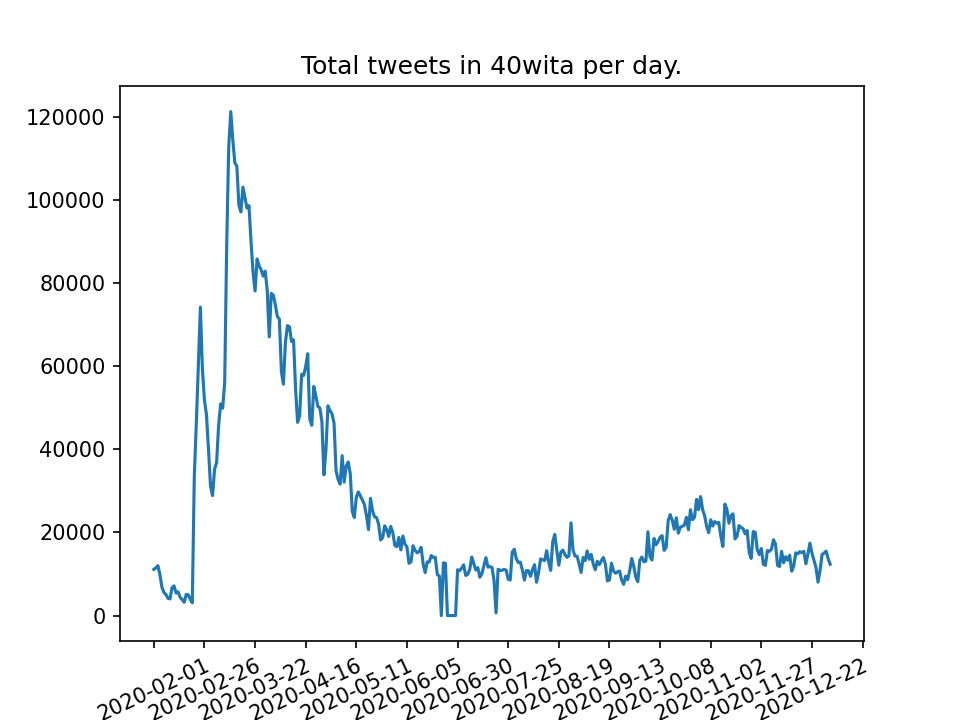 This dataset is part of the effort by the Italian Association of Computational Linguistics to collect and track resources to alleviate the national and global crisis following the COVID-19 outbreak in 2020: Computational Linguistics and the Covid-19 Outbreak.
The dataset is collected daily from March 1st, 2020, by filtering TWITA with the following words:

covid, covid19, covid-19, corona virus, coronavirus, quarantena, autoisolamento, auto-isolamento, iorestoacasa, stateacasa, COVID19Italia, redditodicittadinaza, eurobond, coronabond, restiamoacasa, preghiamoinsieme, NoMes, #milanononsiferma, bergamononsiferma, l'italianonsiferma, abbraccciauncinese, iononsonounvirus, iononmifermo, aperisera, covidunstria, italiazonarossa, bergamoisrunning, quarantena, chiudetetutto, apritetutto, CuraItalia, ciricordiamotutto, oggisciopero, chiudiamolefabbriche, iononrinuncioalletradizioni, andràtuttobene, INPSdown, percheQuando, cercareDi, ringraziarevoglio, 600euro, CineINPS, COVID19Pandemic
The data are available here. Please write to Valerio Basile <valerio.basile@unito.it> for the password.
Authors:
Valerio Basile
Tommaso Caselli
There is no publication describing this dataset yet, but if you use 40WITA, please cite it with the following information:

@misc{40twita:2020,
  author = {Basile, Valerio and Tommaso Caselli},
  title = {40twita 1.0: A collection of Italian Tweets during the COVID-19 Pandemic},
  language = {Italian},
  doi = {},
  howpublished = {http://twita.di.unito.it/dataset/40wita}
}

and/or the following paper describing the parent resource:

@inproceedings{DBLP:conf/clic-it/BasileLS18,
  author    = {Valerio Basile and
               Mirko Lai and
               Manuela Sanguinetti},
  title     = {Long-term Social Media Data Collection at the University of Turin},
  booktitle = {Proceedings of the Fifth Italian Conference on Computational Linguistics
               (CLiC-it 2018), Torino, Italy, December 10-12, 2018.},
  year      = {2018},
  crossref  = {DBLP:conf/clic-it/2018},
  url       = {http://ceur-ws.org/Vol-2253/paper48.pdf},
  timestamp = {Mon, 17 Dec 2018 17:18:40 +0100},
  biburl    = {https://dblp.org/rec/bib/conf/clic-it/BasileLS18},
  bibsource = {dblp computer science bibliography, https://dblp.org}
}

Back to TWITA